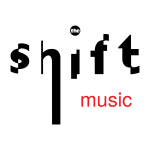 ---
The Shift Music
"A Platform For Independent Talent"
---
Our Mission Statement
"The purpose of The Shift is to spark a revolution which leads to a change in the way we approach the arts and entertainment industry."
---
Introduction
We platform your music and videos via The Shift Radio Station and The Shift Television.
You will soon be able to have your own store where you will receive 100% royalties!
You can also add skills via your dashboard for local & global events!
---
Revolution
What is The Shift Music?  The Shift Music is a sales platform exclusively for artists playing on The Shift Radio.
We are are now accepting submissions via email and will be adding new artists regularly.  Artists will use the platform to sell their music, art and merchandise. 
Artists will be able to manage their products and access their own sales reports….  Power to the people!
---
What We Do For You
All for a small monthly charge you will have your very own shop where you can sell merchandise, art and music.
We want to encourage you to stay independent and in control.  Gone are the days where you need to submit to one of the 'big 3′ record labels (also known as corporations).
Every time your music is played a notice will go out to the thousands of listeners who follow us on social media and have an option to buy.  This will help with your promotion as we have a combined 100,000 + fan base and rapidly rising.
---
Get Involved
Sign up to upload your music for airplay on The Shift Radio and The Shift Television!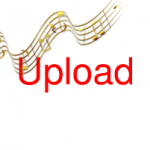 ---
Recent Implementations
2019
All your profile centralised – DONE!
Biography – Up to 3 main skills – DONE!
Connect The Shift Radio, TV and When Your Music is Played – DONE!
Future
 Implementations
2020
Release of App – Immediate
Searchable skill & events database – 3 months
Subscription of Vendors on The Shift Music – 6 months
---
The Shift Music
---