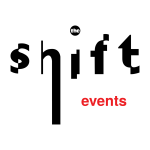 ---
Events
---
CONTENTS
Add Your Event (you will need to register first)
The Shift Events Management are a professional and reliable events agency specifically involving musical events.  We specialise in creating "A Platform for Independent Talent"…
---
Our Mission Statement
"The purpose of The Shift is to spark a revolution that leads to a change in the way we approach the arts and entertainment industry"
---
Join The Music Revolution
We are fully supportive of bands remaining independent and we have created platforms for independent artists to be seen and heard.  Feel free to read more information and where to upload your music on our 'About Us' page.
Please complete the enclosed form to sign up to our growing database.  Please also ensure you have all your information at hand.  The reason we ask for all this information is ensure the events are professional and efficient.
Note:  There is a cancellation fee of £50 to be payable within 14 days of performance date to minimise cancellations and increase professionalism.
[For*m id="3″]
Please note by applying on this form also gives us consent to advertise you on our website / social media and other places (not that we think you'd complain!).
---