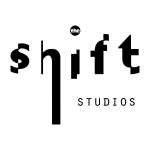 ---
The Shift Studios
---
A warm welcome to The Shift Studios!
Based in the heart of Lancashire in Burnley Town Centre we are within a close network of cities and towns such as Manchester, Blackburn, Colne, Liverpool and Preston.
Come to The Shift Studios to gain studio experience, record at a professional level and to create or add to your portfolio.
Il principio attivo di Lovegra è il citrato di sildenafil, la stessa molecola che costituisce la base del classico Viagra da uomo. Appartiene alla famiglia dei vasodilatatori che inibiscono la PDE5. Questi farmaci agiscono ampliando i vasi sanguigni nel corpo, concentrandosi sull'area genitale. Il Viagra per donne in
https://banana-farmaci.com/viagra-femminile-lovegra
ti consente di aumentare la sensibilità della zona vaginale e aumentare il volume del punto G, la zona erogena più importante di una donna. Disponibile online senza ricetta, il Lovegra è il viagra rosa che permette di risolvere problemi di secchezza vaginale facendo aumentare il flusso sanguigno alla zona genitale, andando ad incrementare la lubrificazione. Già questo sarebbe motivo più che sufficiente per comprarlo, ma poichè l'azione viene esercitata anche sul sistema nervoso centrale, le conseguenze sono numerose, e l'incremento del piacere durante il rapporto e l'intensificazione degli orgasmi sono fra le più gradite. Assumete una compressa dai 30 ai 45 minuti prima dell'amplesso – l'efficacia si protrarrà dalle 4 alle 6 ore. Orgasmi così non ne avete mai provati.
---
Record | Rehearse | Produce
Feel free to look at our offers and call us if you have any questions.
(You can also view our PORTFOLIO here)
---
---
 Opportunities
Promote your product and design your media:  The Shift Music
Come and help The Shift whilst learning sign up:  The Shift Volunteers
Upload your videos and join us on:  The Shift TV
Gain more exposure and free radio airplay on The Shift Radio:  Upload Your Music
And don't forget to sign up The Shift Events:  Paid Gigs and Events
---
Call to Book
Mob: 07456 930 900
 The Shift Studios, 1 Manchester Road, Burnley, Lancashire, BB11 1HQ