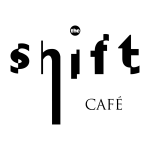 ---
The Shift Café
"A Local Hub For Creatives!"
---
The Shift Café in Burnley is one of it's kind!
We offer a wide range of workshops, events and we believe each has their benefits and there's something for everyone!
We have the best feedback from customers from all around the world and… All are welcome!
---
What's On?
---
Mondays
Dedicated Music Workshop
1pm – 4pm
Come and learn drums at your own pace and get into the beat!
Monday Night Club Karaoke
7pm – 11pm
Sing your Monday blues away with Monday Night Club Karaoke!
---
Tuesdays
Arts & Crafts Workshop
1pm – 4pm
Learn to sew, knit and generally have a good chit chat.
Evening Learning
7pm – 11pm
Evening learning followed by karaoke or put what you've learnt to the test!
---
Wednesdays
Jam / Poetry / Sing
1pm – 4pm
You can get together with like-minded creative individuals!
Practice Night
7pm – 11pm
Express yourself! Spoken word, music and poetry… with a listening audience!
---
Thursdays
Claret & Brew Music Recovery Group
1pm – 4pm
You can join us for this non-alcohol session for anxiety, mental issues to learn music or just have a chat!
Thurstay Jam
7pm – 11pm
Thurstay Jam is a ideal time to network, have a chat and jam with like-minded people!
---
Fridays
Game On!  Workshop
1pm – 4pm
Put the stress of life to the side and have fun and communicate in the old fashioned way, in person, playing your favourite games!
The Karaoke Sessions
7pm – 12am
From our experience since starting The Karaoke Sessions we can tell you the more you sing the better you will get – and EVERYONE can sing!
---
Saturdays
Jameoke Night!
7pm – 12am
Jameoke is where you can bash along on the drums to the karaoke!
---
Sundays
Sunday Families: Making 3D Models & Learning Music!
1pm – 4pm
Your children can learn arts and crafts and music together afterwards!…  And you can also join in if you want to.  Being creative creates special bonds with families, helps communication and keeps kids out of trouble when they're older!
Sunday Sessions – Jam and Sing Day
4pm – 12am
Jam, play or sing – it's your choice… it's the Sunday Sessions! Come and join the fun!
---
– Under 18's must leave the premises by 7pm –
---
All Are Welcome!
---
Follow us on Facebook at https://www.facebook.com/theshiftcafeburnley
The Shift Café is situated above The Swan in Burnley Town Centre, BB11 1HQ (across from Boots)
It's the first of it's kind! 
If you're looking to do something new… consider opening an "alternative franchise"…
Use the "Contact Us" tab to find out more! 
---