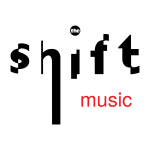 ---
Donate
We really need donations!  As you know we are  not like any other radio station, television or sales platform.  We are totally self-funded, there are no advertisements or commercial music and we promote your music globally over numerous social media accounts!
Therefore we currently rely solely on your generation subscriptions and donations for continuity, reliability and future development.  You may not notice some of the changes but you will feel them as we continually upgrade our global platform!
We are also now aiming to reach phase 2/3 with The Shift Music and to release our apps very soon!
---
What is The Shift Music?
The Shift Music will, with your help, and ours combined be the next music sales platform that will enable all artists to remain independent.
The Shift Music will be allowing all our artists to create their own shop, upload their music, sell downloads and physical CD's and merchandise.  Our new "label" will make sure all the profits go directly to you, the artist, with no middle men taking a percentage or even making money on interest!  The artist will have many benefits:
– Charge for your products!
 – Create your own special offers!
– Or give away offers of free downloads!
---
Please, PLEASE Donate Regularly
We don't ask for much but we can't do it alone.
Help us to create The Music Revolution.
EVERY donation WILL help!
---
Upcoming Implementations
– The Shift App – IPhone & Android App (RELEASING V. SOON!)
– Upgrade of Server
– Creation of Events page
– Links from TV/Radio to Your Personal Page
– Launch of The Shift Music
---
Our Mission Statement
"The purpose of The Shift is to spark a revolution which leads to a change in the way we approach the arts and entertainment industry."