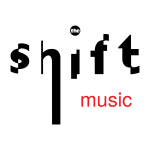 ---
The Shift Music
"A Platform For The People!"
---
About The Shift
The Shift are self-funded & unlike any other radio station, television or sales platform playing independent music only with no ads!
We are trying to create a 'breakout' of independent music by promoting new talent worldwide to many like-minded music lovers & fans.
We rely solely on subscriptions & donations for the day to day runnings & future development.  Thanks to this we have now released The Shift App for Android & eagerly awaiting release for Iphone!
Our next phase will cost us approximately £3,000 in development fees which will include upgrades, updates & to allow artists to sell their music worldwide with 100% royalties – with no commission taken out by us (or anyone else)!
Please donate … and let's see The Music Revolution!
---
You can simply donate with the trusted Paypal using your account or any credit/debit card.
Please help us to create The Music Revolution!
EVERY donation WILL help!
---
Recent Implementations
– The Shift App – IPhone (RELEASED!) / Android App (RELEASING V. SOON!)
– 100% royalties to artists
– Phase 3
---
Our Mission Statement
"The purpose of The Shift is to spark a revolution which leads to a change in the way we approach the arts and entertainment industry."