---
Upload Video
---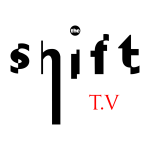 Welcome To The Shift TV!
The Shift TV is one of the ONLY music television platforms for independent talent to be seen!
The arts & music industry has CHANGED and it's more difficult for independent artists than ever.
Statistically few artists are PROMOTED and nothing has replaced music television... until now!
Why Choose The Shift? Why Become A Member?
- Easy! With no advertisements we can platform independent talent for over 4 hours more PER DAY!
- We promote your music to an average exposure reach of 1 MILLION dedicated music fans and like-minded fellow artists!
- For your peace of mind and security we use Paypal and offer a FULL REFUND on your last payment.
---
Use our easy, professional & efficient uploader which ID tags your video AND uploads in 3 easy steps!
---
---
*** - You must be logged in to upload - CLICK HERE to login - ***
---
Our Mission Statement:
"The purpose of The Shift is to spark a revolution that leads to a change in the way we approach the arts and entertainment industry."
---