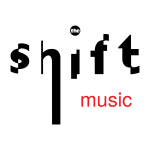 ---
Volunteer
---
Come and Volunteer For The Shift!
We are always looking for reliable and motivated volunteers to support us.
As part of volunteering for The Shift we can offer you valuable experience and training and provide a reference to help you achieve employment.
Have you got a specialist skill (or want to learn)?
Become a DJ, radio host, sound engineer, researcher, designer, photographer (or we'll even try to accommodate your specific skill)
What You'll Gain:

– Knowledge of software and hardware
– Training
– Hands On Work Experience
What We Are Looking For:

Currently we are looking for volunteers in all areas of expertise whether it's something that you are studying, have a passion for or just something you've dreamed of doing.  We want to help you to help us.
Currently we are only accepting volunteers but our main aim is to create jobs – decent paid jobs in something that you actually want to do.
What We Offer:
We're currently offering training on all our equipment and software to use as well as job advice and tutoring to anyone with the passion and motivation to develop themselves or learn new skills.
You must be 18 – 120 years old to apply.
How to Sign Up:
We are currently updating to a secure site with SSL please check back in a few days to apply.